About Securepoint

Securepoint develops and provides UTM (Unified Threat Management) network security solutions, NAC (Network Access Controller) network access solutions for mobility management on wireless and wired networks and UMA (Unified Mail Archive) E-Mail archiving and signature solutions. These solutions, aimed towards small and large enterprises, industries, hotels, educational establishments, hospitals or even administrations, allow users to connect to the network in a convenient and secure manner in order to utilise business communication applications. Securepoint markets its range of products and services based on a solid European channel consisting of distributors, several hundreds of system integrators, network specialists, IP convergence and security experts. Securepoint helps and supports its partner, whatever their industry sector and project complexity.

Some company facts

Securepoint is owner-managed and independent
100 employees
Bank / Credit ratings: Securepoint has an A bank/credit rating
Company Awards: Deloitte Technology Fast 50 Award 2012 and 2013
Development and distribution of network security products, WiFi management systems and mail archiving products
OEM manufacturer of Wortmann TERRA VPN/UTM products
Strategic partner: Wortmann
Headquarter in Lueneburg near Hamburg
Subsidiary in Potsdam near Berlin and Velbert/Duesseldorf


Teletrust alliance member

Securepoint is alliance member of TeleTrusT. The IT Security association TeleTrusT was founded in 1989 to establish reliable conditions for trustworthy information and communication technologies. TeleTrusT quickly developed into a well known competence network for IT Security whose voice is heard throughout Germany and Europe. Today TeleTrusT represents more than 100 members from industry, science and research as well as public institutions. TeleTrusT has certified Securepoint products with the quality mark "SecurITy - Made in Germany".





Alliance for cyber security

The Alliance for cyber security is an allicance of the German Federal Office for Information Security (BSI), which was founded with the German Assiociation for Information Technology, Telecommunications and New Media (BITKOM).

As a union of all key stakeholders in the field of cyber security in Germany, the alliance has the goal to increase the cyber security in Germany and to strengthen the power of Germany against cyber attacks. The alliance for cyber security builds on this extensive knowledge base and supports the information and experience.





Deloitte Technology Fast 50 Award 2012 and 2013

This world renowned accountancy firm Deloitte annually awards the fastest growing technology companies in Germany. Securepoint received this award for the years 2012 and 2013 in the class "Deloitte Technology Fast 50 Award".






Kununu TOP-Company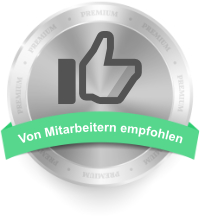 Contact:

Securepoint GmbH
Salzstrasse 1
21335 Lueneburg
Germany

phone: 0049 41 31 / 24 01 - 0
fax: 0049 41 31 / 24 01 - 50

mail: info@securepoint.de



Securepoint philosophy
Expert knowledge:
Securepoint has been very successful in the development of security products for more than 10 years and has a vast array of knowledge in the IT-security business. We provide all this experience, and more, to our partners.


Financial capacity:
As one of just a few companies in the industry, Securepoint is completely self-financed, realises profit and is absolutely free of external money influences.


Responsibility:
We understand and talk your language! Most of the Securepoint employees live and work in Germany and more than 50% of them have a graduate degree. To pave the way for the future we encourage and maintain at least 10 % technical and commercial apprenticeships in our company.


Excellent products:
Securepoint develops powerful IT-security-products which are established and successful in the marketplace for a decade. We offer complete company safety solutions to our customers.


Quality:
We develop and produce our hardware in Germany. Because of this, we have absolute control over all our business matters and products. This gives us the opportunity to tailor our products to our customer's needs.


Flexibility:
To assure that our partners can work efficiently and successfully, we support our retail trading partners with our knowledge and experience, the size of your project is no issue for us.


Service / support:
Our service centre is located in Germany supports all of our retail trading partners and systems houses. We help with consulting, training, concept definitions, bid invitations and implementations of projects.


Quick response:
Usually we are able to help our partners in cases of support within a couple of minutes. This support is free of charge and is the poster child of our company. Unbureaucratic care and support is a matter of course.


Indirect sales:
Securepoint delivers only to distributors and resellers such as retail trading partners and system houses. Unlike the business practises of some of our competitors, Securepoint does not work on its end customer projects. We prefer working together with our partners on security projects and forward end customer inquiries to them.


...the most important aspect of our business:
Are our partners and their customers! You can count on that!



Securepoint and Linux

Securepoint is very connected to the Linux community. You´ll find software of Securepoint in almost every Linux-kernel. You´ll find the used Linux-source-codes of the Securepoint systems at http://sources.securepoint.cc/. Securepoint supports the OpenVPN club and is a company member. The Securepoint OpenVPN client is a standard developed by Securepoint VPN client that you can use free of charge. If you have any questions, please do not hesitate to get in touch with us!